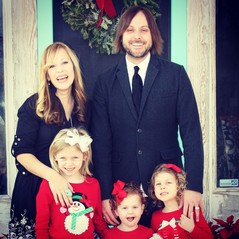 My name is Denbigh Cherry, and I'm an itinerant worship pastor from the greater Austin area. I've been traveling and leading worship for 19 years all over Texas, around the U.S., and in a few different countries as well. In addition to traveling, I have also served on a few different church staffs as their worship pastor. I served at a church in Kyle, TX for over 7 years and currently am on staff as the worship pastor at Christ Our King Anglican Church in New Braunfels, TX.

My passion and desire is for people to come into a saving relationship with Jesus Christ, and to encounter Him in a very real way. I typically use the medium of music to accomplish this, by singing songs rich with the Gospel and saturated with scripture.

I have led worship for small children, youth and college age students, church congregations, and everything in between. Weddings, funerals, camps, conferences, Bible studies, retreats, concerts....if it can have music at it, I've done it. Please let me know if there's any way that I can serve you!
---